Woo Advanced Bundles Plugin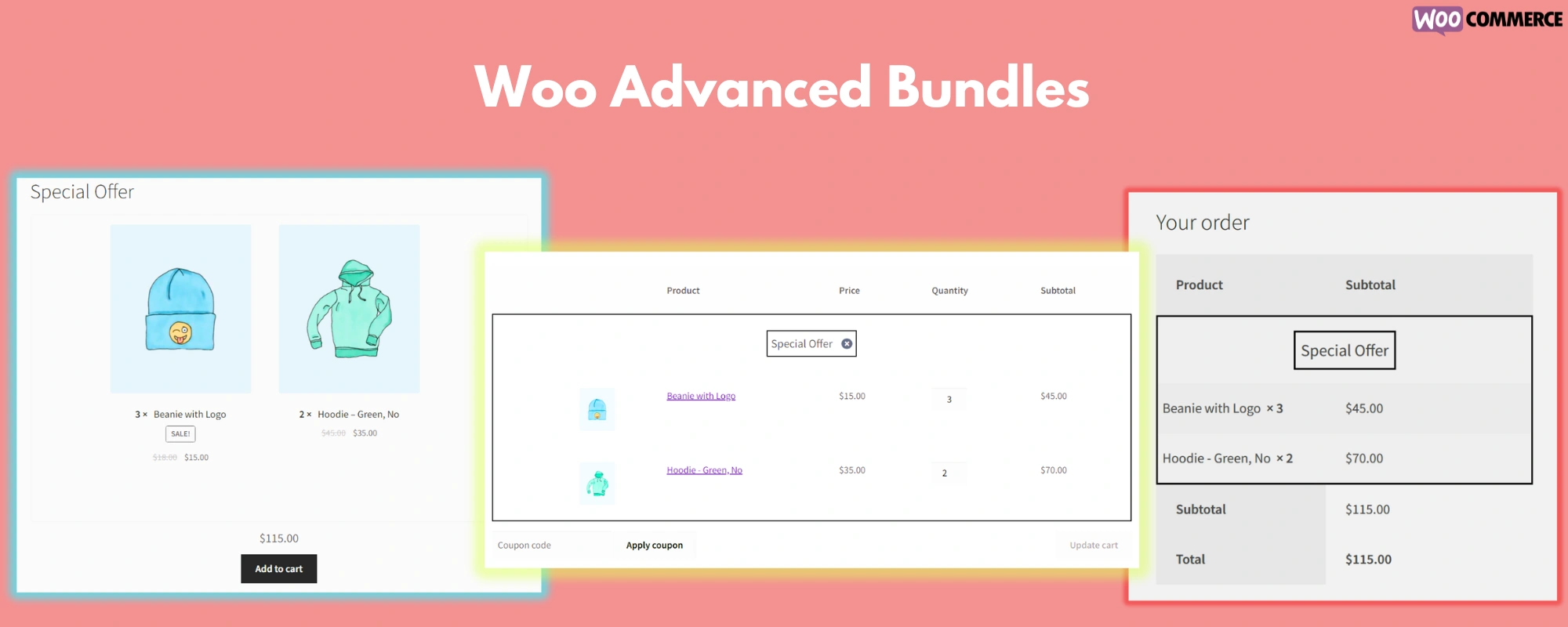 By: GrandPlugins
Email: services@grandplugins.com
Files Included
The installable zip file gpls-wcsamm-coming-soon-products-for-woocommerce.zip
Assets
Installation
Advanced Bundles
You can find Advanced Bundles under Products tab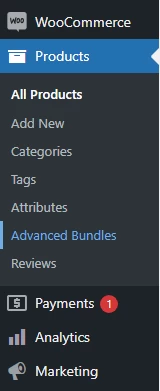 How to use
Products Select
You can add unlimited products per bundle. click on "Add Product" button, type the product name then, select it.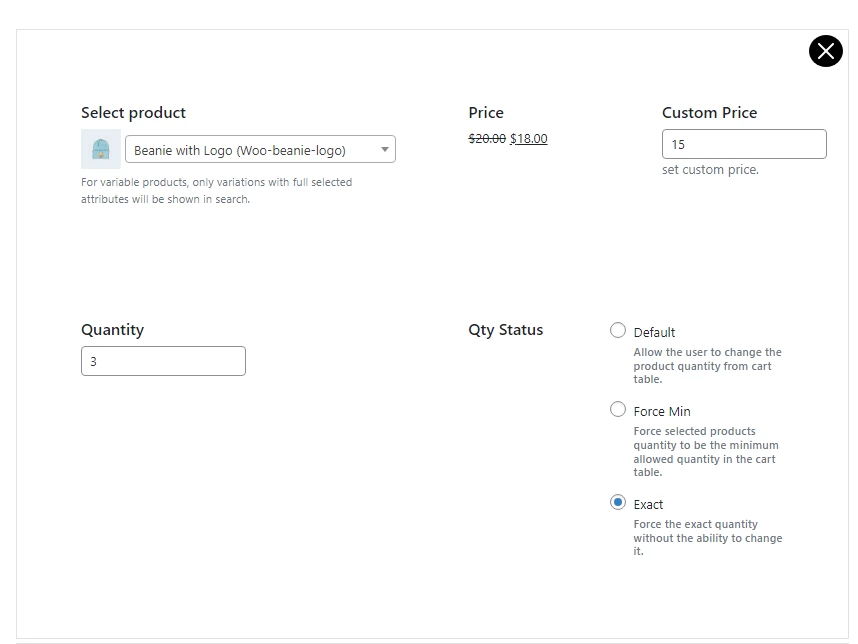 Custom price
You can set custom price for the product. If you want to make it free, set it to 0. If you want to keep the product price as it is, leave it empty.
Quantity
This will be the default quantity to be added to cart when adding the bundle to the cart.
Qty Status
This option determines how the product quantity will be editable in the cart page.
Default: this option allows the customer to change the quantity of the product from the cart page.
Force Min: this option sets the quantity field as a minimum value in the cart page, the customer won't be able to decrease the quantity below it.
Exact: this option will strict the quantity field from changing, it will force the exact quantity, the customer won't be able to make any change to the product quantity in the cart page.
Treat as one

This option will restrict the customer from remove any product from the bundle in the cart page. The bundle products will look like that in the cart table. The customer will need to buy the whole bundle or remove it all.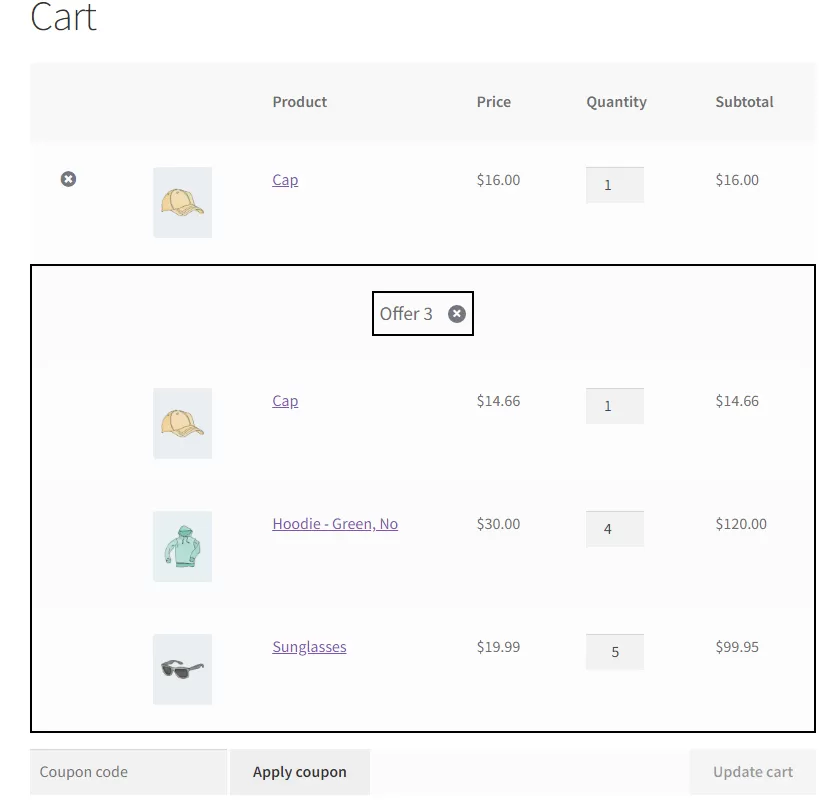 UTM Parameters

These parameters will be added to the bundle link.
Notices


If the Disable default notice not checked, each product's notice added to cart will appear. check this option and add a custom single notice which will appear after adding the bundle to the cart.
Auto Redirect

This option is to select the page where to redirect the customer automatically after adding the bundle to cart. The most suitable option is the checkout page.
QR Code

The QR code will be auto generated after creating the bundle. scanning the QR code will redirect the customer to the bundle add to cart link.
Shortcodes

The plugin offers shortcodes for both Bundle Add To Cart button and Bundle products List Shortcode.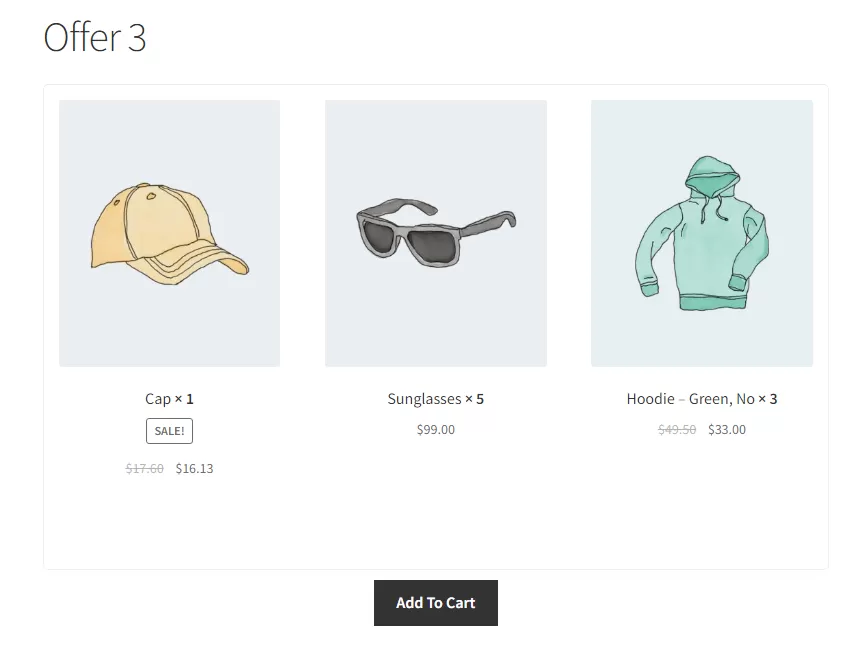 Auto Coupons

This options will add selected coupons automatically to the cart along with the bundle.
Thank you for using our plugin. If you have any questions that are beyond the scope of this documentation, please feel free to request support at our Support Forum.