WP Gif Editor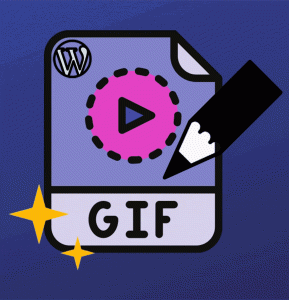 By: GrandPlugins

Email: services@grandplugins.com
Files Includes
The installable zip file wp-gif-editor-pro.zip
Credits to the assets – fonts – libs used in the plugin
Assets
Fonts
Libs
How to use
The GIF Editor page are placed at Media/WP Editor Tab.
GIF Upload
The plugin handles the upload process by saving the original GIF and its sub-sizes without losing the animation.
GIF Creator
You can create a GIF from as many images as you want including other gifs. You can control the animation speed and GIF animation loop.
GIF watermark
You can add watermarks to any gif, The watermark can be a text watermark or an image watermark.
GIF Edit
You can apply all the edits actions on gif images like any other image types in the image edit page without losing the animation.
GIF play control
Control the GIF play action [ autoplay – hover – click ] in classic editor or Gutenberg
Optimize GIF Load V 1.2.0
You can now check the checkbox in Settings tab in order to optimize the GIF loading.

make sure the first frame image of the GIF image is created. You can check that from the GIF edit page and create one if not exists.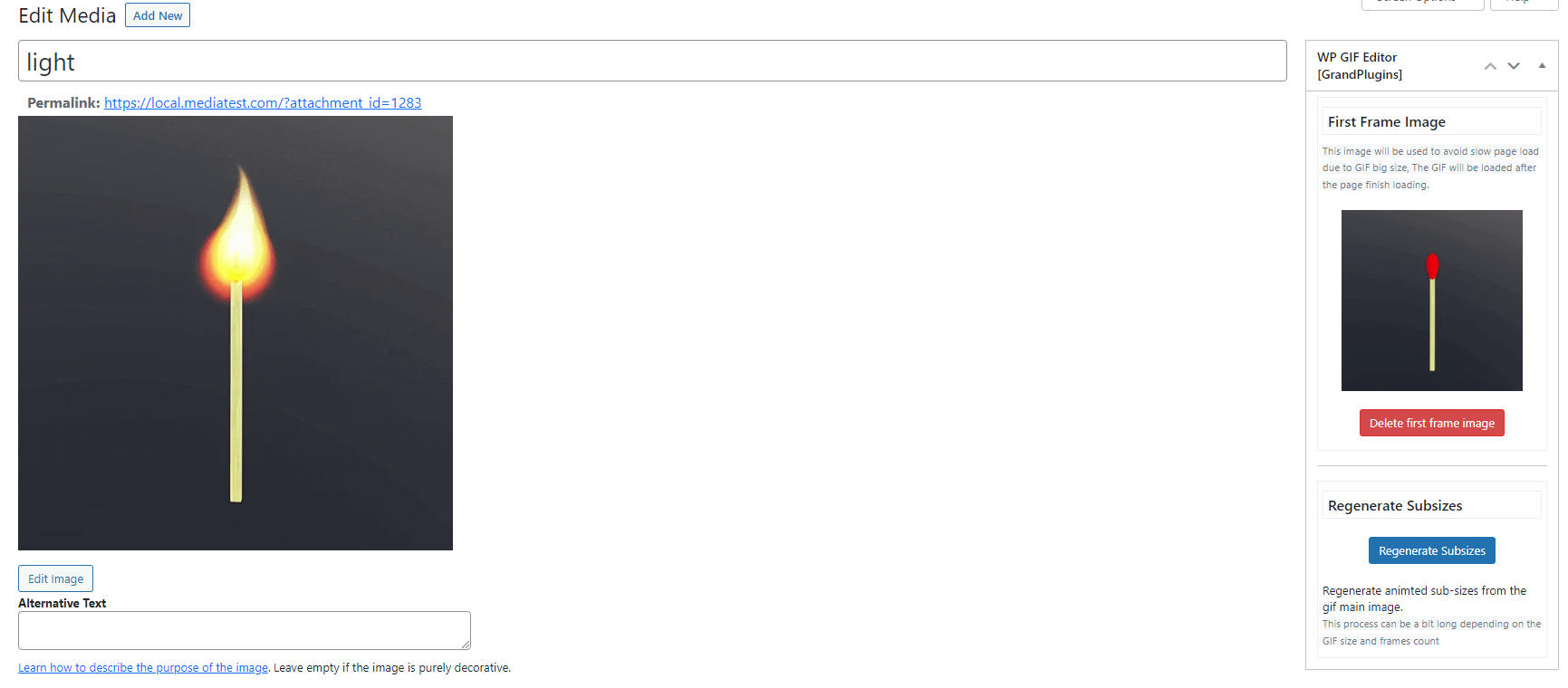 In the frontend, the preview image will be loaded first, then the GIF image will be loaded after the page is ready.
Extra Information
Thank you for your attention!
If you have any question, please contact us, we will support within 24 hours.