Boost Your E-commerce Sales with Bundles in WooCommerce
As an e-commerce business owner, you are constantly looking for ways to increase your sales and improve the shopping experience for your customers. One powerful tool that can help you achieve these goals is the use of product bundles in your WooCommerce store. In this article, we will explore the importance and benefits of using bundles in WooCommerce.
The Importance of Bundles in WooCommerce
Product bundling is the practice of grouping related products together and offering them as a single package. It has become increasingly popular in e-commerce because it offers several advantages for both businesses and customers. Let's take a closer look at why bundles are important in WooCommerce:
1. Increase Average Order Value
One of the main benefits of using bundles is that they can significantly increase the average order value. By combining complementary products into a bundle, you can encourage customers to purchase more items than they originally intended. For example, if you sell cameras, lenses, and camera bags, you can create a bundle that includes all three items at a discounted price. This not only provides value to the customer but also boosts your sales by increasing the total order value.
2. Enhance Customer Experience
Bundles offer a convenient and streamlined shopping experience for customers. Instead of having to search for individual items, customers can find everything they need in one package. This saves them time and effort, making their shopping experience more enjoyable and efficient. Additionally, bundles can help customers discover new products or accessories that they may not have considered purchasing separately.
3. Promote Cross-Selling and Upselling
Bundles provide an excellent opportunity for cross-selling and upselling. You can include related or upgraded products in your bundles to encourage customers to explore additional options. For example, if a customer is purchasing a laptop, you can offer a bundle that includes a laptop bag, a wireless mouse, and a laptop cooling pad. This not only increases the value of the purchase but also exposes customers to other products in your store.
4. Stand Out from the Competition

In a competitive e-commerce landscape, it's crucial to differentiate your store from others. Bundles can help you stand out by offering unique combinations of products or exclusive deals. By curating carefully designed bundles, you can create a sense of exclusivity and value for your customers, giving them a compelling reason to choose your store over others.
The Benefits of the Woo Advanced Bundles Plugin
Now that you understand the importance of bundles in WooCommerce, let's introduce you to the Woo Advanced Bundles plugin. This powerful plugin enhances the functionality of your WooCommerce store, allowing you to create and manage advanced product bundles with ease. Here are some of the benefits of using the Woo Advanced Bundles plugin:
1. Create Unlimited Bundles
With this plugin, you can create an unlimited number of bundles from simple and variable products. Whether you want to offer pre-selected combinations or let customers build their own bundles, the plugin provides the flexibility to create bundles that suit your business needs.

2. Set Custom Prices and Quantity Restrictions
The Woo Advanced Bundles plugin allows you to set custom prices for each product in the bundle, giving you control over the pricing strategy. Additionally, you can enforce quantity restrictions, such as minimum or exact quantity requirements, ensuring that customers adhere to your desired purchase quantities.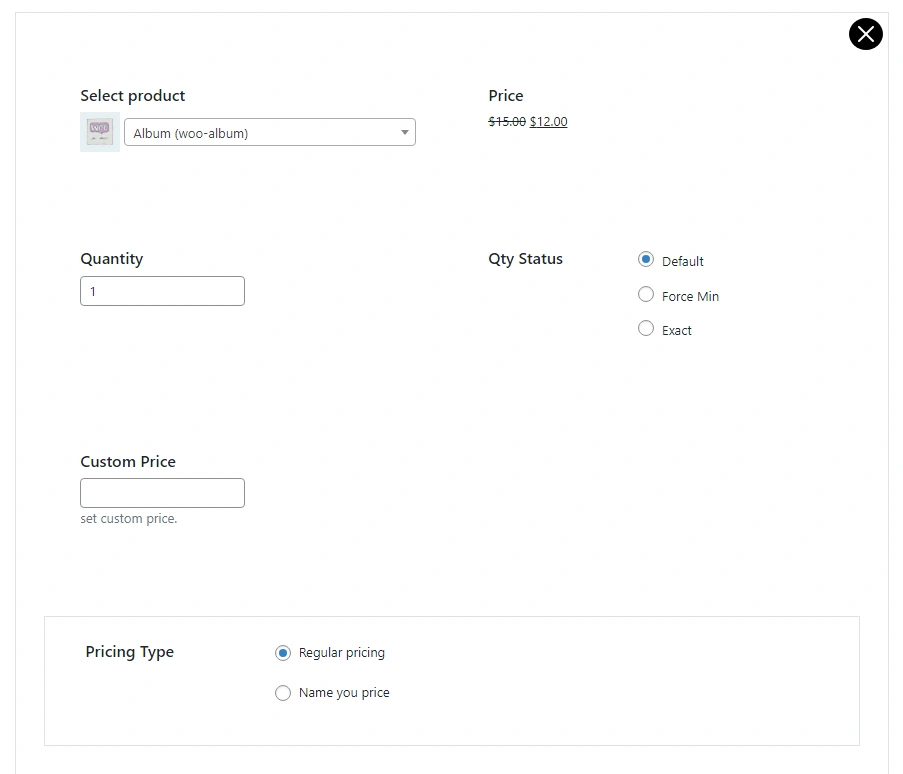 3. Streamline the Checkout Process
The plugin offers a one-click checkout feature, making it incredibly convenient for customers to complete their purchase. You can share a simple link with your clients, which will automatically redirect them to the checkout page with the bundle already added to their cart. This seamless experience reduces friction and improves conversion rates.
4. Customize the Add To Cart Process
With the Woo Advanced Bundles plugin, you have the ability to set custom notices and redirect customers to specific pages after adding products to their cart. This allows you to provide personalized messages or guide customers to relevant information, further enhancing their shopping experience.

5. Advanced Features for Maximum Flexibility
The plugin offers a range of advanced features, including the ability to automatically apply coupons to bundles, generate QR codes for the add to cart link, and enable a "name your price" mode for simple and variable products. These features provide additional options for customization and marketing strategies, giving you the freedom to experiment and optimize your bundle offerings.
6. Bundles creation with ease
No need to create separate products just to create grouped products or bundles, The plugin offers a simple way to create any type of bundles, place them anywhere in the site using shortcodes or direct links.
Conclusion

Incorporating bundles into your WooCommerce store can have a significant impact on your sales and customer satisfaction. By strategically curating product combinations and offerings, you can increase average order value, provide a seamless shopping experience, and stand out from the competition. The Woo Advanced Bundles plugin is a powerful tool that can help you create and manage advanced product bundles with ease, providing you with the flexibility and features necessary to maximize your e-commerce potential.
Take your bundle strategy to the next level and start boosting your e-commerce sales with the Woo Advanced Bundles plugin. Your customers will appreciate the convenience and value, and your business will reap the benefits of increased sales and customer satisfaction. Get started today and watch your e-commerce business thrive!