Protect Your WooCommerce Store from Bots with WP Advanced Captcha
In the ever-evolving world of e-commerce, WooCommerce has become the go-to platform for many online businesses looking to scale their operations. With more than 28% of all online stores powered by WooCommerce, it's clear that the platform is trusted and valued by businesses worldwide. However, the growing popularity of WooCommerce makes it an increasingly attractive target for bad actors. Bots present a real threat to your e-commerce store, attempting to infiltrate the system with spam and fake accounts or carry out DDoS attacks.
In order to protect your online store from bots, implementing a robust captcha system is essential. Captchas act as a barrier between your website and malicious bots, ensuring that only genuine human visitors can interact with your site. By employing captchas to thwart bots, you enable your store to enjoy increased security and improved user experience.
While several captcha plugins are available for your WooCommerce store, not all are created equal. One stands out among the rest: WP Advanced Captcha. This unique security solution offers features you won't find anywhere else, making it an essential addition to safeguard your online store.
WP Advanced Captcha offers compatibility with not just one, but four major captcha systems: Google reCAPTCHA, GeeTest, MTCaptcha, and HCaptcha. No other captcha plugin on the market provides such comprehensive support. By utilizing multiple captcha systems at once, WP Advanced Captcha ensures that your website's security remains ironclad.
Moreover, WP Advanced Captcha supports the simultaneous use of multiple captchas on a single form. With this innovative feature in place, attackers aiming to bypass a single captcha won't get far once they encounter multiple distinct captchas in succession. Adding an extra layer of defense never hurts when it comes to protecting your WooCommerce store.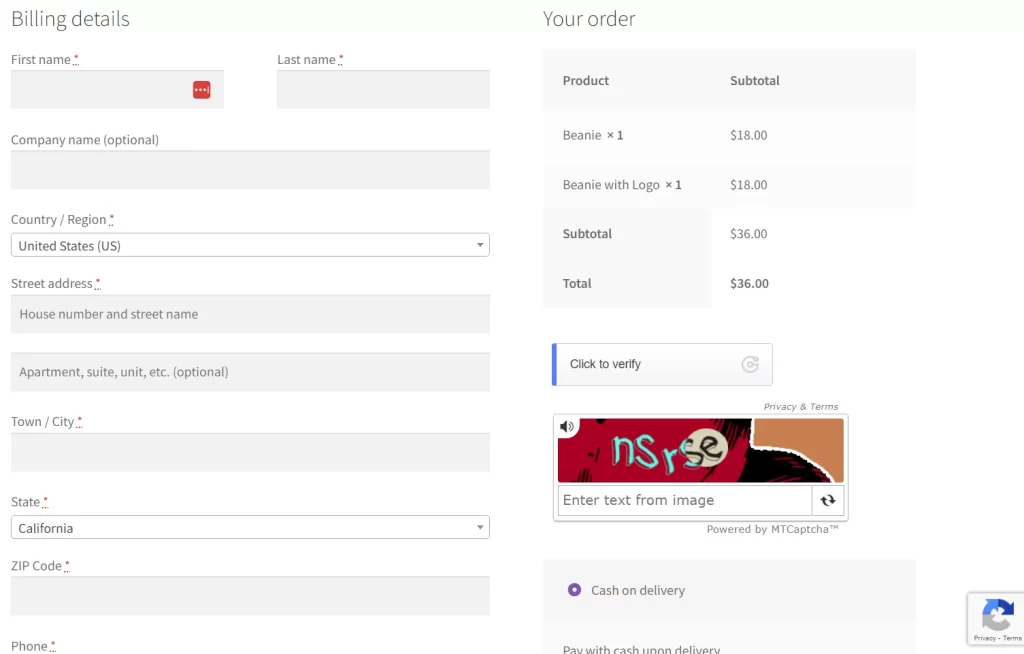 Another distinctive feature of WP Advanced Captcha is its ability to generate random captchas upon each page load. Many captcha plugins only change their challenges when visitors refresh the webpage itself. By introducing random captchas with each page load, WP Advanced Captcha further increases its level of protection against bot infiltration. This level of unpredictability is a powerful weapon against automated attacks or scripts.
Lastly, the WooCommerce Add To Cart reCAPTCHA provided by WP Advanced Captcha specifically targets an e-commerce site's most critical section: the shopping cart. By ensuring that customers adding products to their carts are indeed human, your store's checkout process becomes more secure and less prone to spam or fraudulent activity.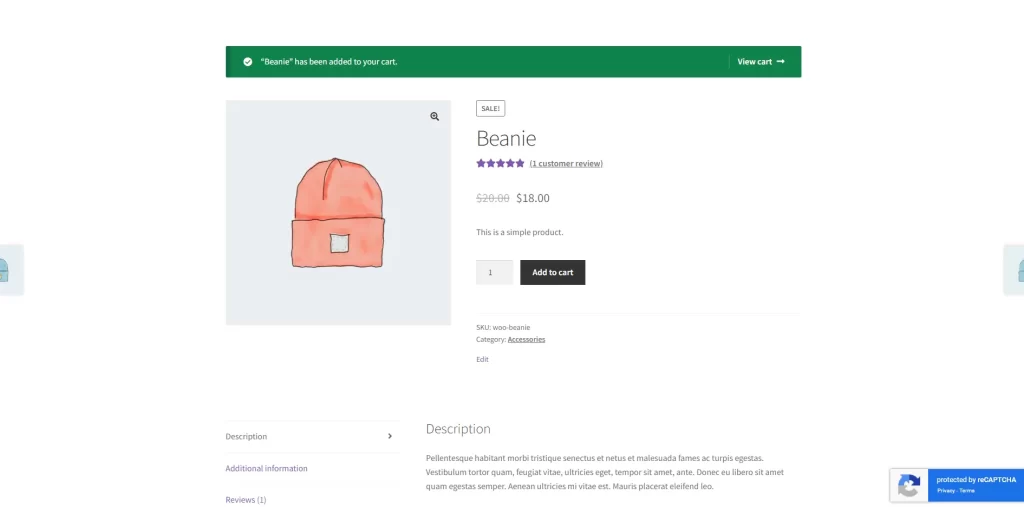 In conclusion, when it comes to protecting your WooCommerce store from bots, WP Advanced Captcha is the gold standard. Boasting unparalleled support for multiple captcha systems, the ability to use multiple captchas in a single form, random captcha generation on each page load, and dedicated Add To Cart protection — choosing WP Advanced Captcha is a no-brainer. Safeguard your e-commerce